A T-Shirt, or tee shirt is an ordinary style of clothing commonly referred to as simply a T shirt. Traditionally, it's usually short sleeved and with a wide neckline, called a crew neck, that lacks a collar. Making it much more casual. T-shirts are usually made of an inexpensive, stretchy and lightweight fabric that's easy to wash and are easily worn for casual occasions. With todays more casual culture, T-shirts are now acceptable for work in many environments. You need to get the right t-shirt.
There are many reasons why people choose to wear a T Shirt. Some may opt for these T shirts because they provide protection against certain types of weather. Others may wear T Shirts, because they have been specially designed to flatter various parts of the body. And others might choose T Shirts, because they feel that they fit their personality and style better than any other type of clothing.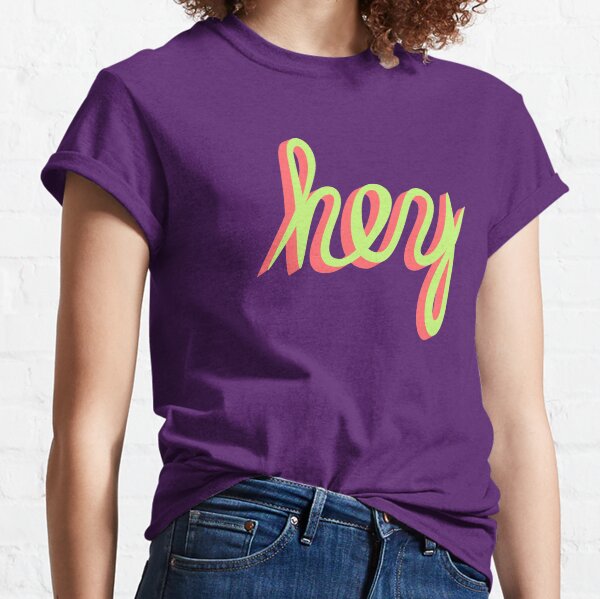 Of course, not every T Shirt will work well for everyone. This means you'll have to spend some time looking at different types and deciding which ones are right for you. T Shirts come in so many different colors, shapes, sizes, and designs that it can be difficult to figure out what to choose. Some people may find that their favorite color isn't suitable for them; or they may be unsure about whether they want a plain T Shirt or one that features a design.
You'll also need to consider the occasion when you're going to wear a T Shirts. There are many occasions that lend themselves to wearing a T Shirt. T Shirts are a great idea for a casual occasion or even on a hot day. On a cold day, the simple and elegant T Shirts can provide you with some much needed warmth.
If you want to go to a casual gathering, a T Shirt with a logo design may be the perfect choice. You can always show off your company name or logo on a T Shirt. The more popular T Shirts are also made to be worn during special occasions like weddings or graduations. Even professional sporting events can be dressed up by T Shirts that feature certain team logos. These are a great way to make a statement or sport a trendy look at a job interview.
T Shirts come in all kinds of styles, so make sure you take the time to choose the design that will help you stand out and feel good about what you're wearing. Don't go into your search with the intention of simply looking fashionable, but with the intention of dressing up for a purpose and making a statement.
We carry all brands of T-shirts. From Under Armour, Comfort Colors, Gildan, Fruit of the Loom, Bella Canva, etc. Let us know what you are looking for.